How do I remix a Featured Course?
Anyone with a Gooru account can remix Featured Courses in Gooru. To remix a featured course, please login to Gooru and follow the steps below. (This feature is not available on the phone version of Gooru.)
1. Click on Featured Courses on the top navigation bar.
2. Find the course you want to remix and click on the Remix button.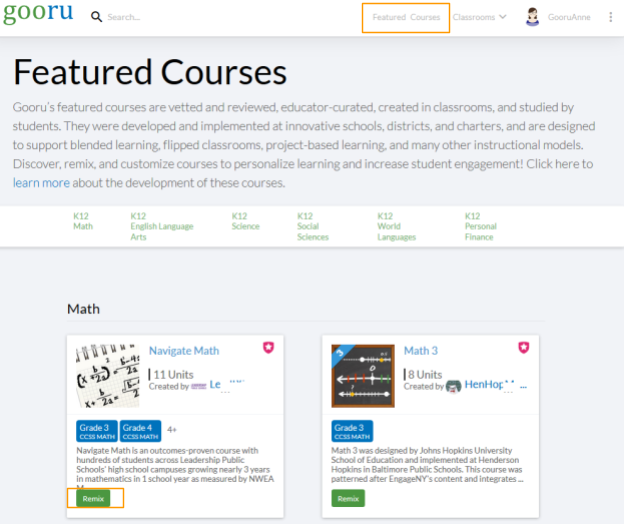 3. Click the
Confirm & Copy
button to start the process.
4. You'll find the remixed course in your library. You can use it as is or edit to customize it to meet your needs.
Did you find this article helpful?