Anyone with a Gooru account can create resources in Gooru. To create a new resource, please login to Gooru and follow the steps below. (This feature is not available on the phone version of Gooru.)
1. Click on your username on the upper right corner to go to your user profile.
2. Click on the Add button on top navigation bar.
3. Select Resource from the dropdown menu.
4. Enter your Resource URL and Resource Title. Select the type of resource you would like and click Add.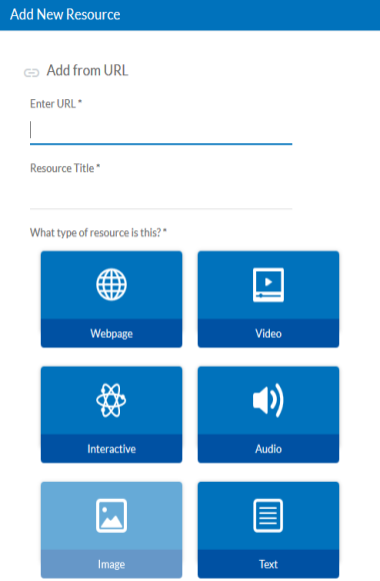 5. Click Preview to see how the resource loads in the provided frame.
6. Click
Edit
on the Information area to enter additional information and tag your resource to standards.
7. On the Settings section, set Content Visibility to On so this resource is visible to everyone who visits your profile library. Set to Off to keep this resource private and only visible to you.
Did you find this article helpful?