Quick tips for returning students
Where's My Stuff?
If you are a returning user and you had created content, rest assured, all of the content such as courses, collections, and assessments are still completely accessible and editable under your personal page.
Sign up for a new classroom
From your personal landing page, click on Join Classroom and enter your teacher's class code.
Independent Study
With the Learning Navigator, you can now search, bookmark and study topics in which you are interested to support your independent learning experience.
1. Once you are logged in, in the search bar enter the topic you are interested in learning about.
2. You will get a list of content which you can view based on course, collection, assessment, resource, question, and rubric.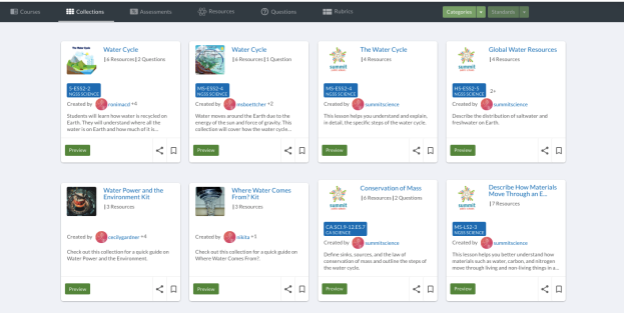 3. You can then preview, share or bookmark the content. You can access your bookmarked courses under the Independent Learning tab on your landing page.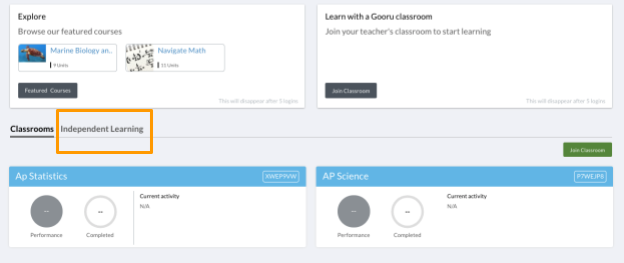 Did you find this article helpful?