How do I remove students from my classroom?
You can remove a student from your classroom by finding the student name under Class Management.
1. From your home page, click on the Classroom whose student roster you want to manage.
2. Select Class Management tab. Click
Delete to remove the student from your Classroom.
3. Read all three checkboxes and click
Delete. The student is removed.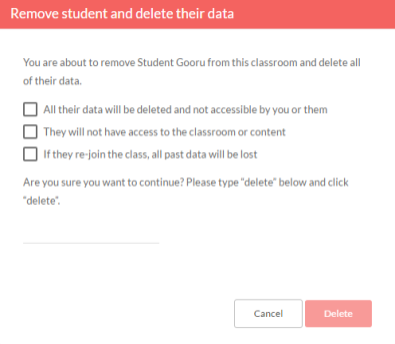 Did you find this article helpful?