How do I update my profile settings?
Teachers and students can update their profile and school information on the Profile page.
1. Once you are logged into the Learning Navigator, you'll be taken to the landing page. Click on your profile.
2. Click Edit in the left hand column.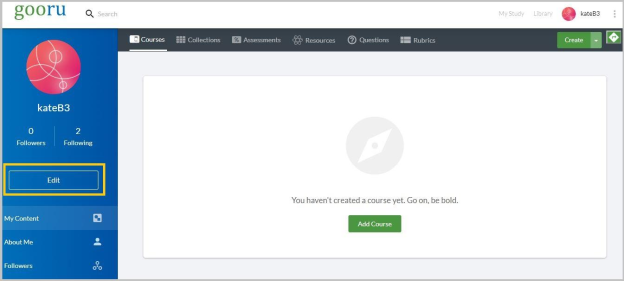 3. Update the profile and school information > click Save.
On the Profile Page, you can also view your content and see your followers.
Did you find this article helpful?